This IHRA funded project focus on social media as a positive technology to counter Holocaust distortion. Some previous experiences show that providing positive narratives has the advantage of avoiding the validation of distortion that can stem from directly engaging with Holocaust deniers or distorters, and activates important resources for the future to counter narratives around which distortion rumours are based.
"Who Were the Victims of the National Socialists?" is a toolkit available for free download that invites you, students, to explore the history of different groups of people persecuted by the National Socialists. In this journey, you will create your own local history project together with your peers. In the process, you will discover what ignites your curiosity and what stories you wish to unearth and share within your own community.
The Toolkit encourages you, teachers, to fully empower your students to be agents of their own learning journey and thus to become researchers of their local history. Through active decision-making, teamwork, research and co-creation, your students will give voice to victims of National Socialism and contribute to local memory and community.
The Toolkit contains:
Step-by-step guidance on how to create a local history project, including examples piloted by our teams from Belgium, Bosnia and Herzegovina, Denmark, Slovakia and Spain;
Information sheets with historical background on different groups persecuted by National Socialism;
Guidance on how to conduct interviews and analyze images;
A glossary, timeline and map;
Lists with additional resources (websites, archives, documentaries, books and articles) to help you with your research for your local history project.
Books
When teaching and learning about the Holocaust, it is essential to use primary sources such as letters, diaries, newspapers, speeches, works of art, orders, and official documents of the time as well as survivor memoirs. Novels, novellas, poems and feature films about the Holocaust can never replace a thorough study of the historical events, but they can offer a personal approach and specific insights into the nature and the consequences of the crime. Works about the Holocaust of high aesthetic value are likely to create empathy and understanding by focusing on the individual experience of the victims and facilitating understanding of events. However, they can only achieve this if their language and composition avoid sentimentalization and kitsch.
Fictional resources should respect the specific events, facts and conditions of the Holocaust, without ahistorical manipulation and change. This principle extends to films based on biographical or memoir literature, which frequently conceal considerable liberties with the truth
behind the phrase 'Based on a true story'.
However, fictional and imaginative resources can also:
● Develop critical thinking about historical narratives and develop historical consciousness;
● Facilitate interdisciplinary learning about the Holocaust;
● Help learners identify the language of discrimination and racism.
Recommendations from the Holocaust Educational Trust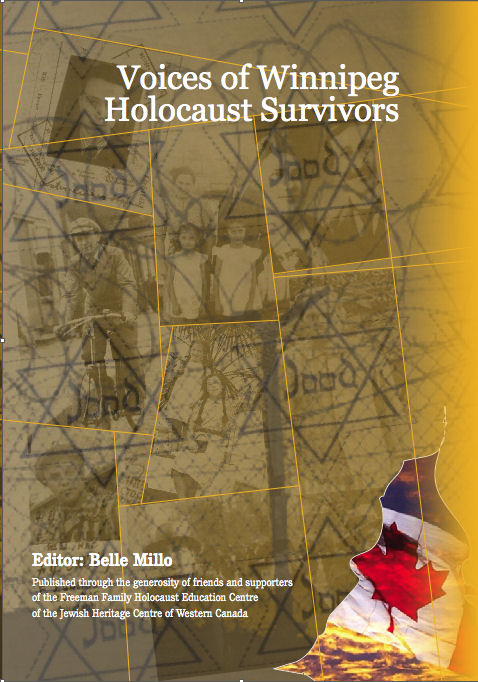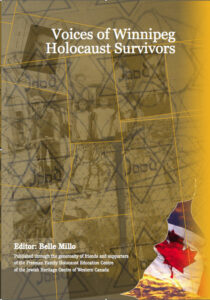 Thank you to St. Mary's Academy educator Stephanie Zirino for compiling this wonderful resource list of books and podcasts aimed at Middle School and High School Students, with additions from the JHCWC.
New from the Azrieli Survivor Memoirs Program:
At Great Risk: An Education Program on Holocaust Rescue and the Righteous Among the Nations
14+
4 Lessons + Optional Final Assignment
This program uses three survivor stories to explore the theme of Holocaust rescue and the designation of the Righteous Among the Nations.
During the program, students will:
Learn about the historical context of the Holocaust
Read one memoir on the theme of Holocaust rescue
Engage in meaningful discussions with peers
Thoughtfully reflect on personal opinions and feelings
Complete a final assignment (optional)
After completing the Education Program, students will recognize that the act of rescue during the Holocaust was a rare occurrence due to the extreme risk associated with helping Jews during the Holocaust. They will develop a greater understanding of the complex context in which people made decisions that went against the rules of the society they were in, and the significant outcomes of those decisions.
Learning Goals
Learn about the Holocaust by discovering its historical context and understanding the dynamics of Holocaust rescue
Learn from the Holocaust by analyzing forces that shape human behaviour in times of crisis and applying this learning to become responsible global citizens
Reflect on the value of first-person testimonies in remembering and responding to past events
New from UNESCO, ISD and B'nia Brith International
Online Antisemitism: A Toolkit for Civil Society
As the online space becomes increasingly important in the fight against antisemitism, this guide from B'nai B'rith International and ISD, in partnership with UNESCO, aims to build capacity among civil society to tackle this rapidly growing threat.
Recognizing the enormous capacity for positive action that the digital space offers, this practical and action-oriented resource aims to consolidate knowledge and provide a wide range of policy and community avenues for action.
The guide provides an overview of the online antisemitism threat landscape, a summary of existing policy responses on international and national levels across a range of European contexts, and a broad set of recommendations for civil society engagement with governments, platforms and wider communities to address this challenge.
New lesson plans from the United States Holocaust Memorial Museum
Includes a number of new topics such as analyzing memes, Black Americans and the Nazi Olympics,new lesson plans on the Diary of Anne Frank, Elie Wiesel's Night and more.
Understanding Holocaust Distortion – Contexts, Influences and Examples
Published in November 2021, the IHRA's publication "Understanding Holocaust Distortion: Contexts, Influences and Examples" builds on previous resources to provide a strong, expert-produced and reviewed foundation on international manifestations of Holocaust distortion.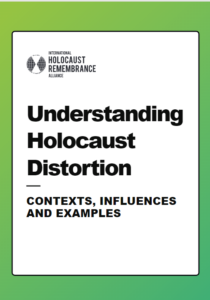 Antisemitism in Canada: CMHR film is now available online.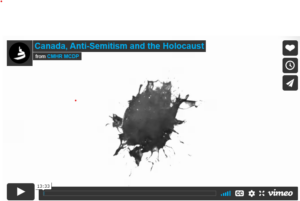 Understanding Holocaust Distortion: Context, Influences, and Examples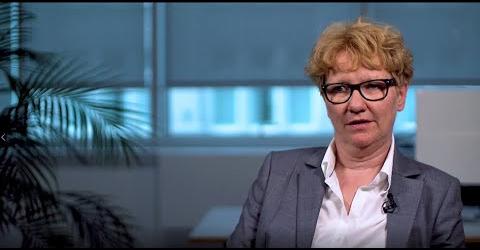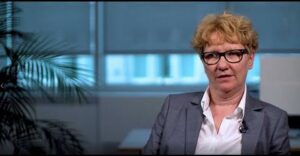 In order to respond to the dangerous phenomenon of Holocaust distortion, Holocaust Distortion: A Growing Threat examines the issue through an international lens. Drawing on contemporary examples from various countries, the film explores what Holocaust distortion is, how it manifests itself and why it poses such a threat to the legacy of the Holocaust. IHRA Secretary General Dr. Kathrin Meyer, Ambassador Michaela Küchler (former president of the IHRA), Ambassador Victor Micula (Head of the Romanian Delegation to the IHRA), Andrea Szonyi (Zachor Foundation for Social Remembrance, Hungary), Dr. Juliane Wetzel (Center for Research on Antisemitism at the Technical University Berlin, Germany) and Dr. Robert Williams (United States Holocaust Memorial Museum, USA) speak on the issue of Holocaust distortion and the danger it poses to democracy and open societies, through the desensitization of people to hatred and extremist ways of thinking. © IHRA, 2021 Length:
12:12
min. Production: Walrus Film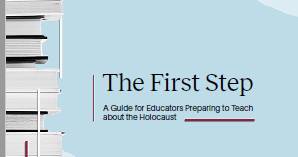 NEW! The First Step: A Guide for Educators Preparing to Teach about the Holocaust   A new guide created by the Azrieli Foundation based on our many years of working with teachers and Holocaust survivors. The Holocaust Survivor Memoirs Program was established by the Azrieli Foundation in 2005 to collect, preserve and share the memoirs and diaries written by survivors of the Holocaust who came to Canada. These memoirs – published in both English and French – are distributed free of charge to educational institutions across Canada. A variety of bilingual educational materials are available to support teachers who are using the memoirs in their classrooms.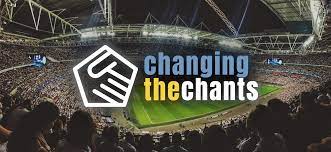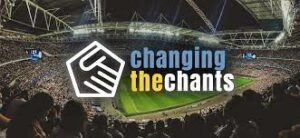 Changing the Chants is a documentary is developed within the framework of the project, an innovative and international two-year cooperation between soccer clubs Borussia Dortmund, Feyenoord Rotterdam, Fare Network and the Anne Frank House, and supported by the European Union's Rights, Equality and Citizenship Programme, the documentary aims at presenting a multi-perspective investigation on the problem of Antisemitism in football. 
Through the eyes of educators, football supporters, representatives of Changing the Chants partners, researchers and professionals, the documentary explores the complexity of the problem and investigates the possibilities of a change. The Changing the Chants documentary shows the important educational work that is already been done by football clubs Feyenoord and Borussia Dortmund and presents how the Changing the Chants project is building on this expertise.
The European Commission's Handbook for the Practical Use of the IHRA Working Definition of Antisemitism  This Handbook shows how the working definition has been applied in the EU and the United Kingdom by governments and members of civil society. It provides examples of good practices of implementing the working definition in various fields, including law enforcement, the judiciary, education and educational institutions, international and government funding, and civil society.
The Handbook presents the IHRA working definition of antisemitism and relates its guiding examples to the contexts of real-world antisemitic incidents and crimes. It also provides a checklist for using the working definition across different policy areas.
Recognizing and Countering Holocaust Distortion: Recommendations for Policy and Decision Makers
Published in January 2021 in partnership with UNESCO, the IHRA's publication, "Recognizing and Countering Holocaust Distortion: Recommendations for Policy and Decision Makers," represents an important first step toward tackling this serious issue.
This four-volume publication on "Addressing Antisemitism in Schools: Training Curricula" was developed jointly by the OSCE O¬ffice for Democratic Institutions and Human Rights (ODIHR) and UNESCO, with the support of University College London's Centre for Holocaust Education. The publication, intended for trainers, aims to assist teachers and school directors in preventing and responding to anti-Semitism. It provides practical guidance on addressing anti-Semitism and countering prejudice in and through education, while promoting human rights, global citizenship education and gender equality. The four volumes are designed for trainers of (1) primary school teachers, (2) secondary school teachers, (3) vocational school teachers and (4) school directors. The publication is part of ODIHR's Turning Words into Action to Address Anti-Semitism project, and is included within the framework of UNESCO's programme on Global Citizenship Education.
The International Holocaust Remembrance Alliance has released new and updated Recommendations for Teaching and Learning about the Holocaust, published in partnership with UNESCO.
These Recommendations, written by a group of international experts, are crafted to help educators and teachers with fact-based and educationally sound techniques for teaching the complex and nuanced history of the Holocaust. The publication – which is aimed at policymakers, textbook editors, curriculum planners, school administrators, as well as educators and teachers – provides compelling reasons for including the Holocaust in education, gives practical guidance in the search and selection of appropriate sources, and makes it easy to bring curricula in line with the latest research.
By combining many years of specialist experience with new knowledge on the topic, the Recommendations empower educators and teachers to collaborate across fields, develop their professional skills, and confidently teach about the Holocaust.
Launched on 4 December 2019 at an event in Luxembourg City, which brought together representatives of ministries from the more than 30 countries that make up the IHRA, the Recommendations for Teaching and Learning about the Holocaust are part of the IHRA's work to strengthen, advance, and promote Holocaust education, remembrance, and research worldwide."
New!  A list of Massive Open Online Courses (MOOS)
From University College London and Yad Vashem:
Teaching the Holocaust: Innovative Approaches to the Challenges We Face
Yad Vashem MOOC on Antisemitism: From Its Origins to the Present:
Yad Vashem and Tel Aviv University MOOC on The Holocaust – An Introduction (I): Nazi Germany: Ideology, The Jews and the World
Yad Vashem New MOOC on Holocaust Poetry:
Additional readings further to our program on the racial laws and antisemitim in fascist Italy.
If you missed the programming, you can view it now on our YouTube channel.
New! The United States Holocaust Memorial Museum has added new Teaching Materials Using Literature .  These include lesson plans, timeline cards and more for Elie Wiesel's Night and The Diary of Anne Frank as well as for the book The World Must Know.  As well, a broad selection of compelling teaching materials  addresses such issues as Black Americans and the Nazi Olympics. Newspapers and the Holocaust, and Immigration and Refugees.
The Jewish Partisan Educational Foundation offers exciting e-learning courses which focus on resistance during the Shoah. Among the interesting e-learning topics is a course which addresses the role of women in the Partisans. Many of these women were teens –  the same age as the students.  Lesson plans are available for these 20-60 minute courses.
The Echoes and Reflections Timeline of the Holocaust  is an excellent tool for online teaching  chronicling key dates in the History of the Holocaust from 1933 to 1945.
We present a curated list of Holocaust films. recommended for educators, students and the general public. Of course, this list is by no means exhaustive. Many are available on Netflix and Amazon Prime, as well as other streaming services. Descriptions of the films are taken from a variety of websites and include reviews and summaries. Please note that when using film in the classroom, it is essential to provide a solid historical background first/ As well,  context is key. Film is an excellent way to enrich Holocaust education, but it cannot replace other educational resources. 
The Azrieli Foundation Survivor Memoirs Program provides free resources, including books, education programs and lesson plans, the digital platform Re:Collection and short films. Recollection – An extraordinary new tool from the Azrieli Foundation.
Yad Vashem's Online Video Learning – An excellent and substantial source for video resources for educators from Yad Vashem, the World Holocaust Remembrance Centre.
Facing History and Ourselves – Through rigorous historical analysis combined with the study of human behavior, Facing History's approach heightens students' understanding of racism, religious intolerance, and prejudice; increases students' ability to relate history to their own lives; and promotes greater understanding of their roles andresponsibilities in a democracy..
Testimony Speaks: Countering Antisemitism – USC Shoah Foundation's Countering Antisemitism Through Testimony Program integrates contemporary personal stories of witnesses to antisemitism into outreach, education and research programs to help counter antisemitism today. Newly recorded testimonies (link is external)from Belgium, Denmark, France, Hungary, Sweden, the United Kingdom, and the United States are being used to engage audiences to develop their understanding of antisemitism as a dangerous form of hate and one of several facets of hatred that threaten all of humanity. In 2013, USC named Executive Director Stephen Smith the UNESCO Chair in Genocide Education.
Terraforming is an independent non-governmental and non-profit organisation from Novi Sad in Serbia, with branches in Stockholm and Amsterdam, and with partners, contributors, associates and project activities all around Europe.
Terraforming develops educational methodologies and teaching materials, combining best practices in contemporary pedagogy with new-media technologies while facilitating multidisciplinary cross-sectoral international project cooperation and exchange.
Teaching about Antisemitism – From the United States Holocaust Memorial Museum. What is the history of antisemitism, and what role did it play in the Holocaust? This lesson plan helps students understand how hatred can contribute to violence, mass atrocity, and genocide. They also will make connections to events today—learning to think critically when they hear about antisemitism and hate in their own world.
The IWalk App is an interactive educational program that connects concrete physical locations with memories of Holocaust-related events that took place on these locations in several European cities. People walking through the tours use tablet computers to watch clips of Holocaust survivors and witnesses telling personal stories about how the locations factored into their experiences. The clips are drawn from their testimonies in USC Shoah Foundation's Visual History Archive.
Mémorial de la Shoah-Centre de documentation – a multilingual website with excellent resources for teachers, including filmography and multimedia resources.
The Kazerne Dossin website from Belgium. A multilingual website. Kazerne Dossin does not only deal with the 'Belgian case' but it is also a museum about massive violence. Taking the Holocaust as basis, Kazerne Dossin searches for timeless mechanisms of group pressure and collective violence that can result under certain conditions in mass murder and genocide. This question touches the core of modern human rights with emphasis on freedom and non-discrimination. The behaviour of the perpetrators and opportunists serves as basis for alerting the visitor to collective violent mechanisms among us and to the possibility to say 'no'.
Memories of the Occupation of Greece  – In Canada, like Germany,  very little is known about the German occupation of Greece. In Greece, however, the occupation and the crimes committed remain very present. For the project "Memories of the Occupation of Greece" at least 70 biographical interviews with Greek contemporary witnesses will be filmed. Their memories of the occupation will be preserved for the future and edited for presentation on the internet. An excellent source for educators and students about this little-known chapter of the Holocaust which wiped out 87% of the pre-war Jewish population of Greece.
History Unfolded: US Newspapers and the Holocaust – What could Americans have known about the Nazi threat from reading their local newspapers in the 1930s and 1940s? An activity which can be easily adapted for Canadian classrooms.
European Holocaust Research Infrastructure – The European Holocaust Research Infrastructure offers a series of excellent online courses.
Forbidden Music Regained – The Leo Smit Foundation has launched a new English language website, "Forbidden Music Regained" which offers access to a searchable database with 35 biographies and nearly 1900 works and audio samples by composers who lived and worked in the Netherlands and were persecuted in World War II.
The Fate of European Roma and Sinti During the Holocaust – Includes an excellent manual for teachers.
The Holocaust and Other Genocides – With links to versions in many  languages.
Using Social Media in Holocaust Education
USC Shoah Foundation's Visual History Archive's online portal allows users to search through and view more than 55,000 video testimonies of survivors and witnesses of genocide. Among these are the Jewish Heritage Centre's collection of interviews with local Holocaust survivors as well as the rest of the Canadian collection.  The archive is an invaluable resource for humanity, with nearly every testimony encompassing a complete personal history of life before, during and after the subject's firsthand experience with genocide. Access is available through the portal for most but not all of the interviews. The Jewish Heritage Centre is the only full access centre between Ontario and Alberta. Researchers and the general public are welcome to book an appointment to search our full access site in our offices. Please call 204-478-8590 or email [email protected].