Freeman Family Foundation Holocaust Education Centre
Located at the Asper Jewish Community Campus, visitors enter the Freeman Family Foundation Holocaust Education Centre by walking through a replica of the boxcar doors which sealed the fate of so many of those transported to the death camps during the Holocaust. The Centre's exhibits consist of artefacts donated by Manitoba Holocaust survivors and their families. Text panels further outline the history of the Holocaust.
The Holocaust Education Centre was founded by local survivors who were dedicated to building a museum where various groups—especially students—could come and benefit from presentations by Holocaust survivors and educators and look at the precious artefacts belonging to local survivors, which highlight the extent of what these brave men and women have lost.
With an increase in Holocaust distortion, denial, and antisemitism, the HEC finds itself more and more in demand as the principal purveyor of Holocaust education in the province.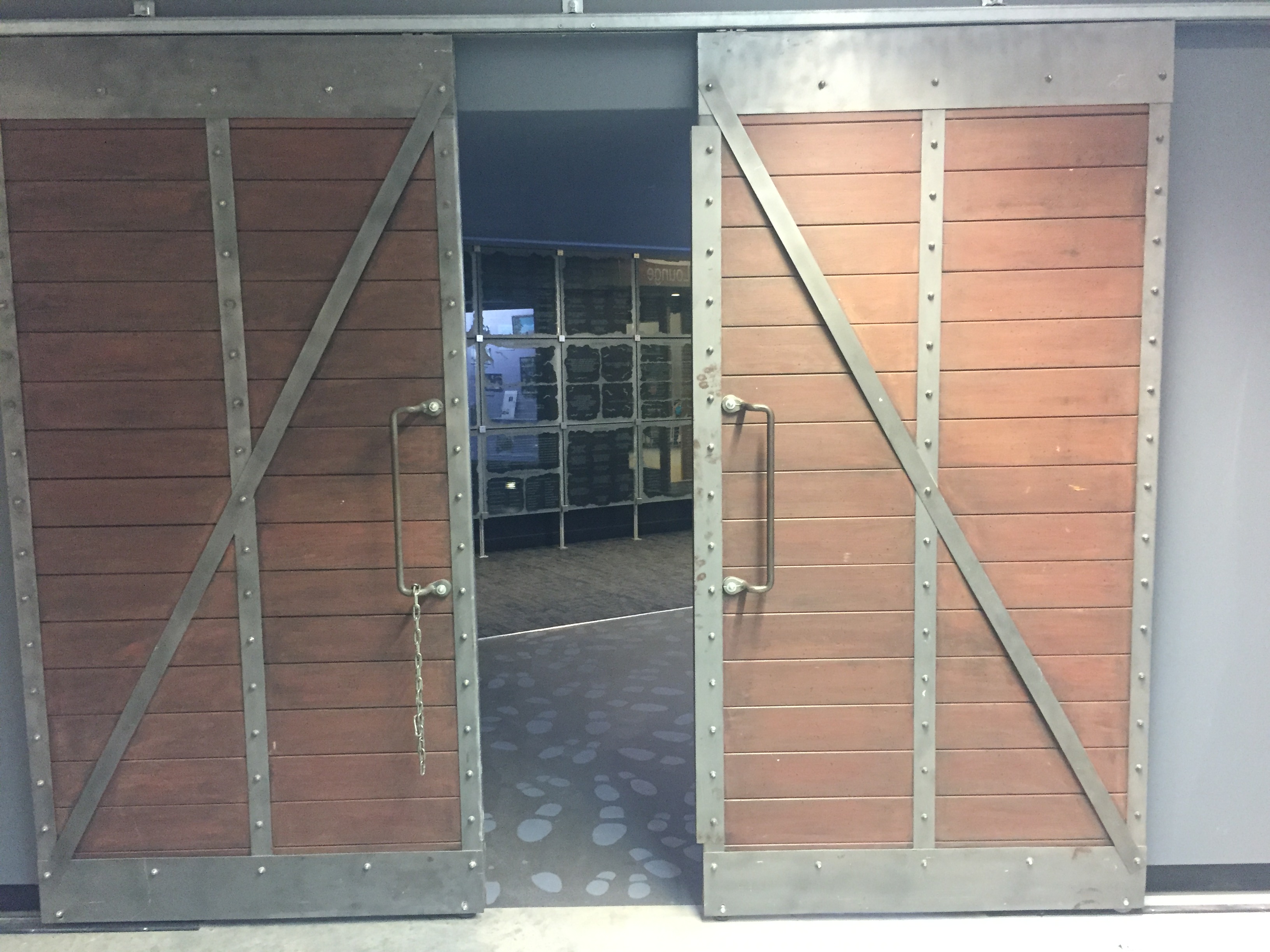 Each year, the Holocaust Education Centre provides educational opportunities to thousands of Manitoba students. Presentations by local survivors and educators take place in our museum space. Our major educational program  is the Annual Holocaust and Human Rights Symposium, held each year at the University of Winnipeg's Duckworth Centre. A keynote speaker presents to high school students from all over the province. In the afternoon, survivors of more recent genocide provide an important message on the work that is yet to be done to ensure that "never again" does not ring hollow. Up to 2000 students from across Manitoba attend this event each year.
 The Holocaust Education Centre also partners with the Jewish Federation of Winnipeg, the Azrieli Foundation, and the Canadian Museum for Human Rights on events to commemorate Kristallnacht, Yom Hashoah, and International Holocaust Remembrance Day.  The HEC continues its partnership with the Congregation Shaarey Zedek Synagogue to plan all the annual Megillat Hashoah interfaith service during the week of Yom Hashoah. It continues to be a very well-attended event, attracting the Jewish and multifaith communities.
 The mandate of the Freeman Family Foundation Holocaust Education Centre is to raise awareness and understanding of the history of the Shoah through education. We address the fact that society continues to witness genocide due to continuing racism and hatred and that we must all be vigilant in opposing racism, antisemitism and other forms of bigotry.