Due to COVID-19, the JHCWC has pivoted to a virtual platform for all our  events until further notice.   Please visit  our YouTube channel to view the recordings of any events you may have missed.
For International Holocaust Remembrance Day and the 80th anniversary of the sealing of the Warsaw Ghetto, the Jewish Heritage Centre of Western Canada is  proud to partner with the Canadian Museum for Human Rights  for a special online event.
Wednesday, January 27 at noon CST
The program includes a screening of the 60‐minute film Memories of the Warsaw Ghetto, followed by an interactive discussion with Holocaust survivor Dr. Stefan Carter [Reicher].
The film is based on the childhood of survivor Dr. Eugene Bergman, who was deafened when a Nazi soldier hit him in the head with a rifle butt. Directed by Alexander Genievsky, who is also Deaf, the film includes both American Sign Language (ASL) interpretation and captions.
This program includes an introduction and post‐film discussion with Carter, a Winnipegger whose story is presented in the Museum and who is a survivor of the Warsaw Ghetto.
This interactive discussion will be moderated by Daniel Stone, Professor Emeritus of History at the University of Winnipeg and an expert in Jewish and Eastern European history. The discussion will includes an audience Q&A session.
ASL interpretation will be provided.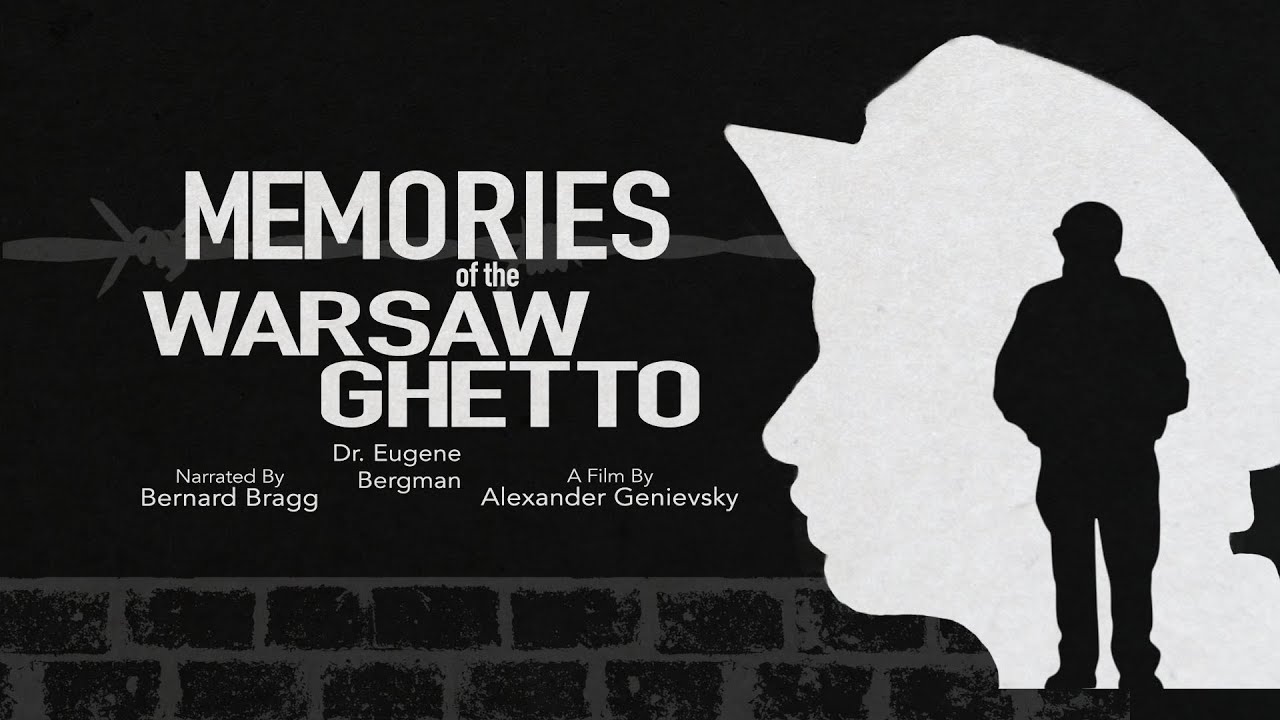 Looking Ahead to the Jewish Heritage Centre's 2021 Virtual Programs
Sunday, February 7 at 2 pm
"A Conversation with Poet Ruth Panofsky: Reimagining Adele Wiseman"
Tuesday, March 2, 2021 at 7 PM
"Extra! Extra! Hear all about it! A Conversation about the Jewish Post with Bernie Bellan and Gerry Posner"
Thursday April 29, 2021 at 7 pm
"The Jewish Gambit: Celebrating the Legacy of Jews and Chess in Winnipeg"
With Cecil Rosner and Prof. Irwin Lipnowski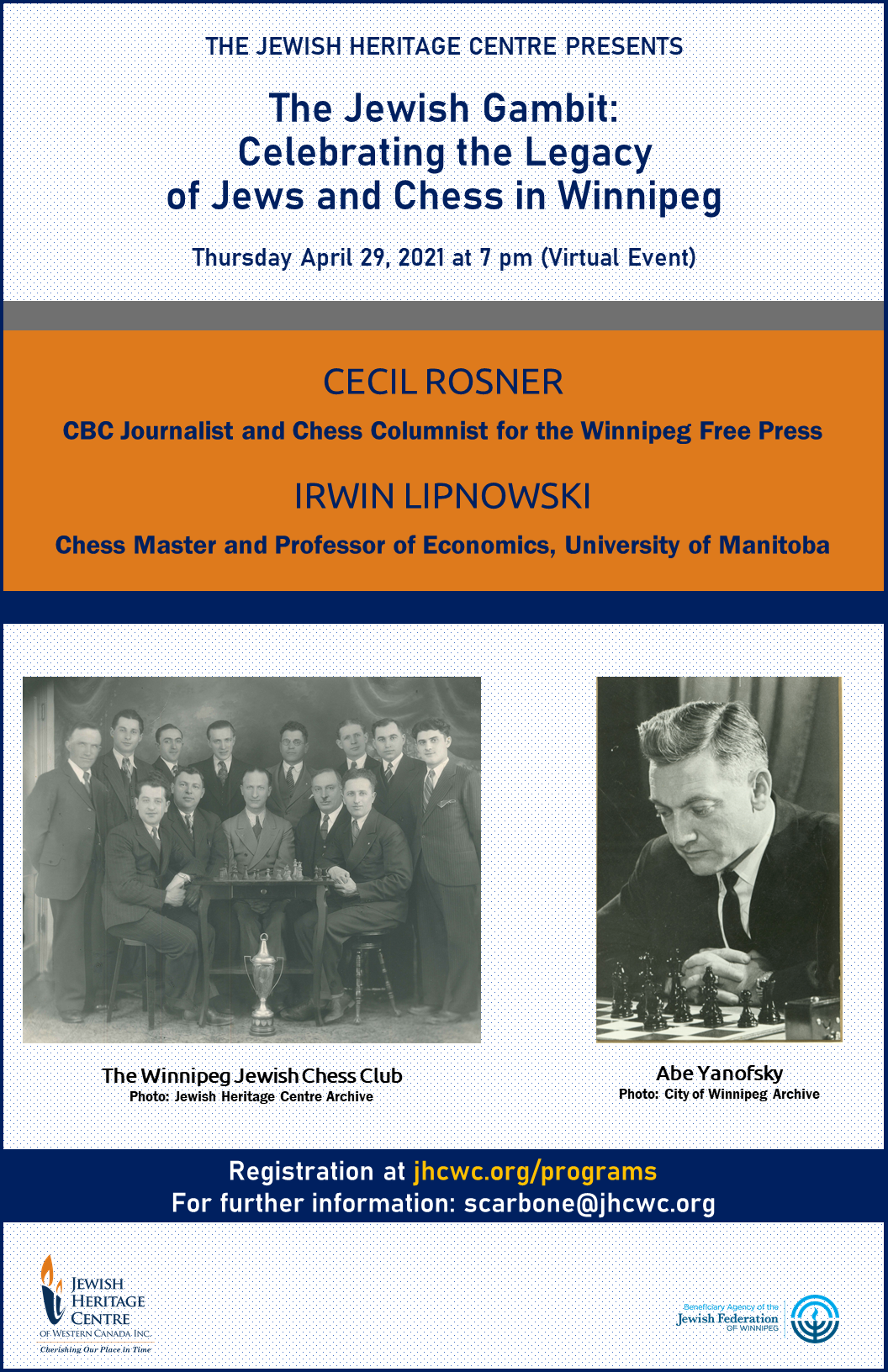 Sunday May 30 at 2 pm
"The Little Synagogue on the Prairie"
 With Irena Karshenbaum (Calgary)