The Marion and Ed Vickar Jewish Museum of Western Canada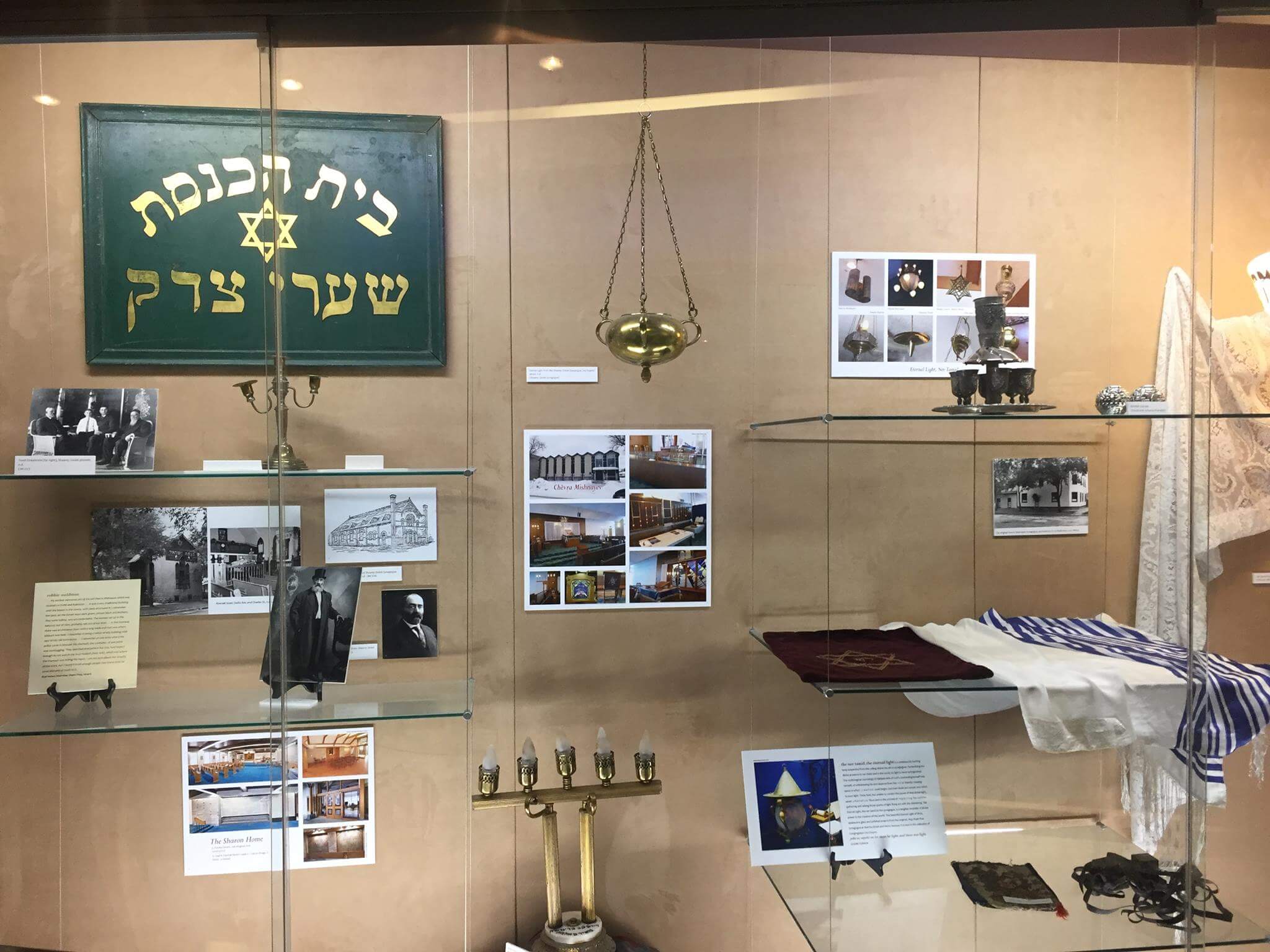 The Marion and Ed Vickar Jewish Museum of Western Canada is a visually dynamic environment offering viewers in-depth information about topics and ideas integral to the understanding of our community. One large exhibit case and four large windows make up the west wall of the Elaine and Percy Goldberg Family Walkway which leads from the Asper Jewish Community Campus lobby through to the Shenkarow Family Administration Centre, the site of the offices of several Jewish community organizations. The east wall of the Walkway is used as a photographic gallery. The Freeman Family Foundation Holocaust Education Centre welcomes visitors with its iconic box-car doors which open from the Goldberg Walkway.
Viewing Hours, Admission and Parking
Viewing hours follow the same hours as the Asper Jewish Community Campus which are as follows:
Monday to Thursday – 6 AM to 10 PM
Friday – 6 AM to 7 PM
Saturday – 8 AM to 6 PM
Sunday – 7 AM to 7 PM
There is no cost to view our displays, but we gladly accept donations to help support the organization. There is also free parking in a parking lot across the street from the building. You will need to register your vehicle as a visitor with security when you enter the building.
Future Plans
The material in our collection is reflective of the social history of lives and events in the Jewish community over more than a century. ln order to help us present this material, we will be digitizing the entire collection,and making it available on-line. This means that our photographs, Jewish newspapers, cemetery information, oral histories, manuscripts, Yiddish music collections, and films will all be available to anyone-anywhere-any time by means of a computer search. In addition, the artefacts in the collection will be digitally photographed so that they, too, can be accessed on-line.
Become Involved
The JHC is the curator of many legacies of the community: its history, its records and documents, and its memories in the form of manuscripts, oral histories, and photographs. The Jewish Heritage Centre of Western Canada is one of the most important assets of our community.We look forward to your continuing interest, your participation, and your support.